Meet Kelly Ann Scott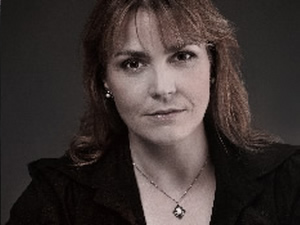 My passport is Canadian, yet my spiritual home is in Scotland. That's where my soul was born. And that's only one of the many dualities that makes me a walking contradiction.
I was a member of the Canadian Armed Forces for thirteen years, but I'm a peaceful person who loves nothing more than a romance novel. Couldn't love be the answer to wars?
My maternal language is French, but since I read mostly in English, I write in that language. Moreover, it allows me to help authors if they need snippets from la langue de l'amour.
I teach pre-hospital care to adults and take the endeavor seriously, but I can also be a clown when I relax—or when I teach to adults, since my style of andragogy requires some acting skills!
I dislike the sight of blood and the concept of suffering, but I'm faced with it often since I'm a medical responder for my municipality's fire department.
There are many other contradictions about me but to know them all, you would need to ask my wonderful husband, William.  Hem…on second thought, do NOT ask him; I'm afraid of what he might tell you!
Joining two specifics, different parts of my character led me to my writing career:
The warrior side of me saw Bosnia Herzegovina's civil war, fights MS every day, trains hard to stay fit and defies conventions by working in predominantly male environments, either in the fire department where I respond to emergency calls or in the Maritime field where I teach.
The poet facet of me dreams of glens and lochs, imagines falcons hunting on desolate moors, devises settings where sea breeze flows and mist lingers, ponders on a time when loyalty was inbred in you, and revels in childhood memories of a beloved father who adored history, Scotland and Ireland. Merci papa, for transmitting that love to me.
Historical romance is my favourite genre so I joined RWA (Romance Writers or America) in 2014 and HHRW (Hearts through History Romance Writers) shortly after. My 1st book, The Blind Seer, finaled in two contests; HHRW'S Romance Through The Ages, and Indiana Romance Writers' Indiana Golden Opportunity.
My stories and characters spring from the British Isles in the Medieval era. Love is my central theme, but I also ask myself: "What if that historical event happened due to _______?" Then, I fill in the blank! On my website, you can look for prequels to my characters' lives, short sections of my upcoming books or deleted scenes.
My non fictional writing regards the hilarious or crazy events that happen to me on almost every single one of my trips.  Wait until you hear HOW I met my husband!  It's a true version of the movie "PS, I love you", but with the same couple at the beginning and at the end. You can also look for other "slices of life", might they regard friends I love, animals I encounter, etc.
Don't hesitate to contact me, and let's stay in touch!
Kelly Ann